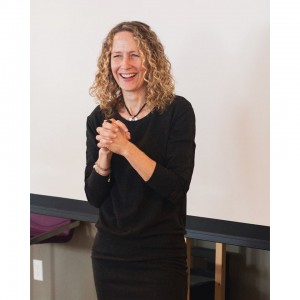 I am a Los Angeles-based script consultant and story editor, and if you've landed here you are likely looking for feedback on a screenplay you've written. Or maybe you're a director or production company and you've got a piece of material you are interested in developing.
Either way I'm here to help you develop your script. As a script consultant and story editor with over 20 years of experience working in all aspects of film and television, from development to distribution, and having read well over 2000 screenplays, my script analysis will ensure your script is entertaining, solidly structured and ultimately marketable.
My feedback, in the form of detailed written notes or one-on-one discussions, is designed to give you specific information about what works and what could use strengthening. I offer solutions and give suggestions so that you realize your vision and tell your story your way. I also give you tools you can use not just for your current draft but for every script you write, direct or produce.
So if you are staring at a blank page or have just read the 17th revision and are going in the direction of Charlie Kaufman in Adaptation:
"To begin… To begin… How to start? I'm hungry. I should get coffee. Coffee would help me think. Maybe I should write something first, then reward myself with coffee. Coffee and a muffin. Okay, so I need to establish the themes. Maybe a banana-nut. That's a good muffin."
I can help get you started, or back on track, and on your way to a well written, marketable screenplay.
Now Playing…
Just in! HUGE congrats to Patricia Dillard on the option of her feature script. Couldn't be more thrilled that her high concept, female driven comedy is on its way to the big screen!
Meet the 2016 Film Independent Project Involve Fellows! Their shorts screened this past June at the Los Angeles Film Festival. I was honored to work with these talented and accomplished filmmakers. This year's films are already making a splash on the festival circuit! Get the Life written by Adelina Anthony has landed a spot at BFI's London Film Festival this fall and They Charge for the Sun co-written by Eugene Ramos and Terence Nance will be at the Chicago International Film Festival.  You can read more here.
Past Fellows continue to have their short films programmed both in the US and around the world. You can find a promo for last year's films here. Here are some highlights:
Writer/Director Mary-Lyn Chambers' Debris screened at The Short Corner and Diversity Corner at Cannes! Her film also won Best International Short at the Manchester Film Festival and best narrative short at the Alliance for Women in Media Awards. It has also screened at the San Diego Latino Film Festival, Largo (taking Best Screenplay) and the San Luis Obispo Film Festival among others.
In other news Vamonos co-written by Moira Morel and Erik Castrillon is racking up the awards! The film just won an Imagen Award for Best Short, Best Screenplay at the Long Beach LGBTQ Film Festival and Best Short at Frameline in San Francisco. In an exciting double bill Vamonos and Robo Saints, written and directed by Peter Jin, both screened at Outfest Fusion 2016 and Vamonos will also be at the Palm Springs Short Festival.  You can read more about Vamonos here.
Writer/Director Lulu Wang's Touch just screened at the Asians on Film Festival where it won Best Drama and Best Supporting Actress. The film also recently screened as part of the NBCUniversal Short Film Festival where it scored a Best Actor award in addition to being nominated for Best Writer, Best Director and Best Short.
In other news Newfoundland filmmaker, Noel Harris', film Touch screened at The Diversity Corner at Cannes and snagged the jury award for Best Short Film! Huge congrats to Noel!
Other filmmakers from the rock (aka St. John's, Newfoundland) continue to make movies too. Jenina Macgillivray just wrapped production on her short Skip and Martine Blue's short Perfect Family will have its premiere at the Atlantic Film Festival along with her first feature Hunting Pignut. And Wanda Nolan, recipient of the Michelle Jackson RBC award, is in post on her short Crocuses in prep for screening at the upcoming St. John's International Woman's Film Festival.
Fellowships & Labs 
I'm honored to be a story advisor for Film Independent's Screenwriting Lab this fall. I was thrilled to be involved with Directing Lab this past spring (read about the fellows here) as well as the inaugural Global Media Makers a cultural exchange program with filmmakers from the Middle East. You can read more here.
This summer I was in Whistler, BC where I was a mentor for the Praxis/Whistler Film Festival Screenwriters Lab 2016 and will be going back again in the winter. This is a wonderful program and I'm looking forward to seeing all six projects move forward in the coming months.
In other adventures… I recently taught screenwriting to high school students in the Palm Springs School District for Digicom an initiative spearheaded by Digicom President and CEO, David Vogel, to bring digital storytelling skills to both students and teachers. The passion, commitment and talent these students showed was truly inspiring. You can read more about the screenwriting program here and about Digicom here.
Classes & Workshops
SCREENPLAY ANALYSIS. I recently led a script analysis discussion on THE FOUNDER, starring Michael Keaton, for the Screenplay Development Group. The group meets monthly on the Fox Lot to discuss the script for a film that will soon be hitting theaters. The group provides and excellent opportunity to get insight into what's getting made and why while strengthening your writing skills. Come join us! You can find out how here. 
STORY PREP WORKSHOP just wrapped. If you follow me you know how important I think story prep is. Well I recently had a chance to teach my story prep tools to writers in LA. My newest workshop was at the Writers Store on June 25th. We broke down all the things you need to do before you start writing pages. Click here for more info and to access my on-demand webinar click here. Want to get started? Read my blog post on Testing Your Story Concept here.
WRITING THE PILOT WORKSHOP. I was back in St. John's in May for workshops and panels as part of Scene and Heard hosted by the St. John's International Women's Film Festival. Read more here. It was wonderful to see everyone again.
NEW PODCAST! I recently talked to Max Timm at the International Screenwriters' Association about theme, both what it is and how to weave it into your script. Check it out here.
SECONDARY CHARACTERS WEBINAR. My recent webinar on writing secondary characters for the Writers Store is available on demand and you can download it here   and find a blog post recapping my webinar here.