The writers I work with are having so many success stories it's hard to keep up with the all the accolades. I'm so proud of all their hard work and it's wonderful to see it paying off. Here are some highlights:
Whistler Film Festival Screenwriters Lab alum Agam Darshi goes into production on her directorial debut DONKEYHEAD this spring. Can't wait to see your story come to life, Agam!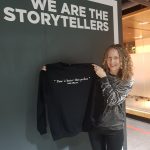 Sadetlo Scott and Heather Heinrichs participated in a virtual screenwriting workshop hosted by the Northwest Territories Film Commission and the NWT Professional Media Association and their powerful short script nihtâkwikihew/SHE GIVES BIRTH received funding from The Harold Greenberg Fund Northern Shorts Program. Thrilled for these two gifted filmmakers and look forward to seeing their story on the big screen!
Writer-director and Film Independent Screenwriters Lab alum Kate Marks won the 2020 Academy Nicholl Fellowship with her script THE COW OF QUEENS. This is arguably one of the most prestigious script contests in the world. Huge congrats Kate!
Writer-Director Billy Luther just attached Taika Waititi as executive producer on his feature debut FRYBREAD FACE AND ME. Billy's script went through the Film Independent Screenwriters Lab as well as Sundance Screenwriters and Directors Labs. Congrats Billy!!!
Writer-director Fawzia Mirza was invited to the Toronto International Film Festival (TIFF) Writer's Studio with her feature script ME, MY MOM AND SHARMILA. Yay Fawzia!
Writer-director-choregrapher Jessica Redish is a semi-finalist in Women in Media's CAMERAderie competition with her short script CAT.
Writer-director Jason Stutter and co-writer Costa Botes, NOWHERE MEN and writer Gaby Purchase, THE SWING BACK placed in Final Draft's Big Break quarter-finals and Gaby's family feature TEN PIN placed in the finals!
Festivals
Indian Road Trip written and directed by Allan Hopkins and Little Orphans written by Emily Bridger (directed by Ruth Lawrence) – both Whistler Film Festival Screenwriters lab alumni – screened their films at the 2020 Whistler Film Festival. Little Orphans won the Borsos Award for Best Canadian Feature.
Writer-director Matt Bissonnette's Death of a Ladies Man starring Gabriel Byrne and produced by Corey Marr  screened in Whistler.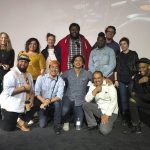 2019 Film Independent Project Involve shorts are touring the world and winning awards.
Black Boy Joy, written by Michelle Sam and directed by Martina Lee, which has won awards and played at the American Black Film Festival, Blackstar, Martha's Vineyard among others, The Terrorist, written by Levin Menekse and directed by Jerelle Rosales, at the Austin Film Festival where it won honorable mention for best short and writer-director Johnson Cheng's Lonely Blue Night which won the audience award at the AFI Film Festival.
Chris Bailey's first feature Curtis won awards at the Atlanta Film Festival and the American Black Film Festival.
Writer Felicia Pride and director Angel Williams' first feature Really Love was selected to play at SXSW and AFI Fest to rave reviews.
Interactive series I Dared My Best Friend to Ruin my Life created by Michael Morgenstern premiered on YouTube and across all social media channels.
Filmmaker Labs & Fellowships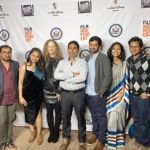 Film Independent (Fi) Global Media Makers (GMM), a joint partnership with Fi and the U.S. Department of State, welcomed filmmakers from South Asia to Los Angeles for a year long mentorship and I was honored to be the advisor for the six week residency Screenwriting Track. I've been working with GMM since it's inception and previous years invited fellows from the Arab world and Turkey leading to nine produced features including Egypt's Oscar submission, Amr Salama's Sheikh Jackson and Aytem Amin's Souad, which screened in Cannes.
Fi and GMM also held a unique screenwriting mentorship for six writer-producer teams from the Arab region, as well as a writing workshop for filmmakers in El Gouna, Egypt, which I was honored to be a part of. I also had the pleasure of leading two workshops in Abu Dhabi on behalf of Fi/GMM and ImageNation.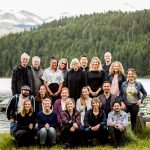 Film Independent and The Hollywood Foreign Press Association partnered for a residency program for six filmmakers and I was a mentor leading a weekend retreat for the screenwriters.
The Whistler Film Festival Screenwriters Lab, a six month fellowship, which culminates at the festival welcomed six writers for mentorship, master classes and networking. As a mentor it's my absolute joy to see their work evolve and launch at the festival.
Workshops & Seminars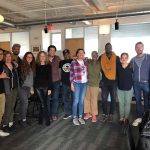 I was thrilled to return to SFFILM for a 2 day virtual workshop. I also had an opportunity to work with the writers at the Jewish Writers' Initiative  and was honored to lead a month long virtual screenwriting workshop in a joint partnership between the North West Territories Film Commission and the Yellowknife Film Festival. I can't wait for the writers to bring their stories to life!