The writers I work with are having so many success stories it's hard to keep up with the all the accolades. I'm so proud of all their hard work and it's wonderful to see it paying off. Here are some highlights:
Writer-director, Fawzia Mizra's, feature debut, The Queen of My Dreams, had its world premiere at TIFF 2023 along with  Film Independent Screenwriting Lab fellow, Billy Luther's Canadian premiere of Frybread Face and Me. Anna Fahr's, Valley of Exile, had its Canadian premiere at Vancouver International Film Festival 2023.
Several projects are in post production. Writer-director, Andrew Currie, is in post on his feature, The Invisibles. Writer-director, Tarique Qayumi's feature, Madar will soon be hitting the festival circuit and writer-director, Sara Galea-Davis, wrapped production on The Players, produced by Sonya di Rienzo of Hawkeye Pictures. Sonya is soon to be in production on writer-director, Gloria Kim's next feature, The Banquet, which received Telefilm funding.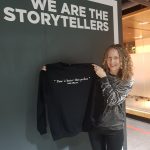 The 2023 Film Independent Project Involve filmmakers completed their shorts and will be hitting the festival circuit. Keep an eye out!
Previous Project Involve fellows' shorts continue to win awards on the festival circuit including Winter Dunn's, Dear Mama, which won the prestigious NAACP Image Award 2023 and Yoo Lee's stop motion animation, 7lbs 8oz which were both featured in the New Yorker Magazine's online screening room.
Whistler Film Festival Screenwriters Lab alumni have been having huge success with their lab projects. Agam Darshi's feature debut Donkeyhead was picked up by Ava DuVernay's Array Now and is on Netflix. Jules Koostachin's Broken Angel premiered at Whistler, Julia Lederer's With Love and a Major Organ premiered at SXSW and Amir Kahnamouee's feature, Harbour House, is in post. Jen Walden's dystopian sci-fi, Mother, received Telefilm Funding as did Aisha Evelyna's, drama Seahorse.
Film Independent Screenwriting Lab alum, writer-director Felicia Pride and director Angel Williams' first feature Really Love is on Netflix and Felicia's proof of concept short film, Look Back at It, is winning accolades at festivals.
Interactive series I Dared My Best Friend to Ruin my Life created by Michael Morgenstern premiered on YouTube and across all social media channels and a feature version is currently in post.
Filmmaker Labs & Fellowships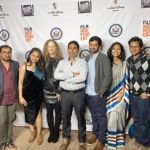 Film Independent (Fi) Global Media Makers (GMM), a joint partnership with Fi and the U.S. Department of State, welcomed filmmakers from South Asia, the Arab World, Turkey and Africa to Los Angeles for a year-long mentorship and I was honored to be the advisor for the six week residency Screenwriting Track. I've been working with GMM since it's inception in 2016 and there have been sixteen produced features including Egypt's Oscar submission, Amr Salama's Sheikh Jackson, Ali Vatansever's, Saf, Darin Salam's, Farha, both at TIFF, as well as Aytem Amin's Souad, and Mohammed Kordofani's, Goodbye Julia, both of which screened in Cannes. Read more about the 2023 fellows here.
Fi and GMM also hold screenwriting mentorship programs in partner regions and I've had the good fortune to work with gifted filmmakers in Turkey with m2 and in Abu Dhabi as well as participate in virtual workshops in Algeria, Jordan, Egypt and Lebanon.
Film Independent also launched a Screenwriter Mentorship partnership with LMU Film School and I worked with emerging television and feature writers to develop their scripts.
Film Independent and The Hollywood Foreign Press Association partnered for a residency program for international filmmakers in 2020 and I have led a weekend retreat for the screenwriters since its inception.
I am thrilled to be heading to Morelia to join the Story Lab at the Morelia Film Festival this year and can't wait to work with filmmakers from the region.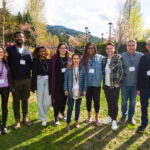 The Whistler Film Festival Screenwriters Lab, is an annual, eight month creative and industry fellowship, which culminates at the festival. Once again we welcomed six writers to Whistler for mentorship, master classes and networking. As a facilitator  and lead mentor it's my absolute joy to see their work evolve and launch at the festival.
Workshops & Seminars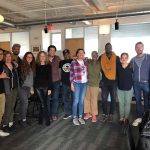 Recently I've lead pitching workshops for MFA Screenwriting students at David Lynch's Maharishi International University, Screen Nova Scotia and the University of British Columbia Film Department's Career Accelerator. I've also led screenwriting workshops for SFFILM, the Jewish Writers' Initiative and  a month long virtual screenwriting workshop in a joint partnership between the North West Territories Film Commission and the Yellowknife Film Festival. I can't wait for the writers to bring their stories to life!