Ruth Atkinson is a Los Angeles-based script consultant and story editor with over 25 years of experience in the film/television business. Ruth has story edited and consulted on many features and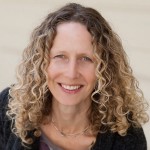 short films that have won awards and been distributed internationally including Little Orphans, which received the Borsos Award for Best Canadian Feature at the Whistler Film Festival, Death of a Ladies Man starring Gabriel Byrne, American Black Film Festival and Atlanta Film Festival winner Curtis, AFI Audience Award Winner Lonely Blue Night (short), NAACP Image Award nominee Black Boy Joy (short), Leo Award nominee and Best BC Director Award Winner Indian Road Trip, Whistler Film Festival Premiere Fall Back Down and interactive web series I Dared My Best Friend to Ruin My Life. 
TIFF premieres The Last Porno Show, Saf, Regarde Moi and Egypt's Oscar submission Sheikh Jackson. Berinale, Tribeca & TIFF award winner 37 Seconds, Sundance and SXSW special jury award winner Emergency (short), Berinale & SXSW winner Liberty (short). As well as celebrated indies Jonas Chernick's My Awkward Sexual Adventure, The Perfect Family starring Kathleen Turner, cult favorite Quentin Lee's The People I've Slept With, New Zealand hit Predicament, and Matt Bissonnette's Genie-nominated Who Loves the Sun starring Molly Parker and Adam Scott.
In addition to individual project consulting Ruth is a screenwriting advisor for Project Involve, Film Independent's signature diversity program, where she helps develop short film scripts. Many have gone on to win awards and play at festivals around the world. Ruth is also a story advisor for Film Independent's Screenwriter and Director Labs as well as the Global Media Makers program, a joint venture with the US State Department involving filmmakers from the Middle East, Turkey and South Asia. As part of this program Ruth recently led screenwriting workshops in Abu Dhabi and was the 2019 and 2020 Screenwriting Track Creative Advisor. Previously Ruth was a story analyst for the Sundance Institute's Feature Film Screenwriting Lab.
Ruth is also a co-facilitator and mentor for the Whistler Film Festival Screenwriters Lab held annually in British Columbia and screenwriting mentor for the prestigious RBC Michelle Jackson Emerging Filmmaker Award in St. John's, Newfoundland. Many of these short films have gone on to play at festivals around the world.
Ruth is an experienced instructor and presenter and has given seminars at SFFILM, Jewish Writer's Initiative, The Writer's Store (workshops and webinars), On the Page Podcast, International Screenwriters Association, Screenplay Development Group, The Great American Pitchfest, Screenwriters World Conference West, Scriptwriters Network and at the St. John's International Women's Film Festival including Scene & Heard and Framed West as well as DIGICOM a digital storytelling program for teens in Palm Springs, CA, where she hosts an annual filmmaking symposium for over 400 students.
Ruth's experience spans all facets of the business from script development, production, post production and distribution. "I've sat in an edit suite for days on end, worked on set at three in the morning, covered the festivals looking for movies to pick up and developed stories with writers, producers and directors." This range of experience gives her a unique take on material and informs the feedback she gives.
Ruth's career began in Victoria, BC at a local production and post-production facility in the late 80's just as the film business on the west coast of Canada was beginning to take off. She soon moved to Vancouver where she worked on set in production on both studio features (Warner Bros., New Regency, Morgan Creek) and network television movies (CBS, ABC & FOX).
In 1996, after several years of working in the rain, Ruth made the jump to sunny Los Angeles where she worked as a development executive developing features, network television series and network television movies at Unapix Films and Alliance Atlantis including several Hallmark Hall of Fame productions.
As a script consultant Ruth works on screenplays that range in readiness from writers looking to complete an outline or polish a first draft to projects that are fully financed and ready for production. Ruth has worked individually with writers, writer/directors and on projects involving a writer, director and producer.  "I love the synergy that's created when people come together to develop a script. Sharing ideas as we work towards a common vision. That moment when everything clicks and a story problem is solved or the theme revealed. There's nothing better."
As a writer, Ruth's first love is literature and she was drawn to film development because of her love of story. "Every script is an invitation into another world and though I've read well over two thousand screenplays I still feel a thrill when I have an unread script in my hands. As I turn to the first page I'm filled with the anticipation of a well-told story. Strong stories make the best movies and I'm passionately committed to helping writers tell their story and write the best script they can."