Working one-on-one with writers, directors and producers as a script consultant and story editor, I have consulted on hundreds of screenplays and read several thousand. In addition to ongoing script consultation, I am a screenwriting advisor for Film Independent's signature diversity program Project: Involve as well as Film Independent's Directors Lab, Screenwriters Lab and Global Media Makers Program. I'm also a mentor and screenwriting advisor for the Whistler Film Festival Praxis Screenwriters Lab.
Completed Films (Partial List)
Films I've consulted on have been distributed both domestically and internationally. They have also screened at festivals around the world where they have garnered both awards and critical acclaim.
Sheikh Jackson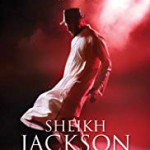 Writer/Director: Amr Salama (Asmaa, Excuse My French)
Cast: Ahmad El-Fishawi, Ahmed Malek, El Kedwany
An Islamic cleric has a crisis of faith after the unexpected death of his lifelong idol — pop superstar Michael Jackson. TIFF 2017, Egypt's Oscar submission, various festivals.
Developed over 75 short films. 48 greenlit for production and showcased in Los Angeles 2012-2020 as well as multiple film festivals. Many have gone on to win awards and screen around the world.
Writer: Jo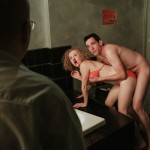 nas Chernick (Lucid)
Director: Sean Garrity (Lucid)
Cast: Jonas Chernick, Emily Hampshire
Romantic comedy world premiere at the Toronto International Film Festival 2012. Winner of the Whistler Film Festival Audience Award 2012 and listed on Toronto International Film Festival's Top Ten Best Canadian Features. US Premiere at the Santa Barbara Film Festival Jan 2013.
To the Bone
Writers: Erin Li, Silka Luisa
Director: Erin Li (LA Coffin School)
Cast: Jamie Alvarez
Dramatic short produced as part of Film Independent's Project Involve. Screened at Slamdance 2012.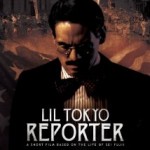 Writer/Director: Jeffrey Gee Chin
Cast: Chris Tashima (Visas and Virtue)
Dramatic short on the festival circuit (2012)
Writers/directors: Jacob Scarpaci & Kerrie Scher
Cast: Shaw Jones, Tina Van Berckelaer
Dramatic short film on the festival circuit (2011)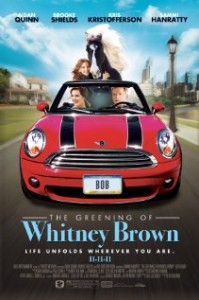 Writer: Gail Gilchriest
Director: Peter Skillman Odiorne
Cast: Brooke Shields, Aidan Quinn, Sammi Hanratty
Family drama available VOD & DVD (2011)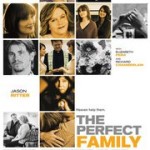 Writer: Paula Goldberg, Story by Claire V. Reilly
Director/Producer: Anne Renton
Cast: Kathleen Turner, Emily Deschanel, Jason Ritter, Richard Chamberlin
Family dramedy. Airing on Lifetime January 2013.Theatrical release May 2012. VOD and DVD May 2012. Closing Gala Film Los Angeles Outfest 2011. World Premiere Tribeca Film Festival 2011.

Writer/Director: Jason Stutter
Producer: Sue Rogers
Cast: Jermaine Clement (Flight of the Conchords)
Thriller based on the novel Predicament by Ronald Hugh Morrieson produced and distributed by the New Zealand Film Commission screened at the New Zealand International Film Festival  and released throughout New Zealand (2010)
Writer: Koji Steven Sakai (Death Ride)
Director/Producer: Quentin Lee (Drift, Shopping for Fangs)
Cast: Karin Anna Cheung, Wilson Cruz, Archie Kao
Romantic comedy screened at the Vancouver Asian Festival, LA Asian Film Festival, San Diego Asian Film Festival, Hong Kong Asian Independent Film Festival, Hawaiian Rainbow Festival among others, theatrical release in LA, SF & NY (2009)
Click here to check out the LA Times review.
Writer/Director: Matt Bissonnette (Passenger Side, Looking for Leonard)
Producer: Corey Marr (Passenger Side)
Cast: Lukas Haas, Molly Parker (nominated for a Genie Award)
Canadian art-house film screened at over 30 festivals including the AFI Festival, London Film Festival and South By Southwest, theatrical release throughout Canada, aired on Sundance Channel (2009).
Writer: V Prasad (Before the Rains)
Director/Producer: Sarab Singh Neelam
Cast: Omid Abtahi, Ajay Mehta, Ron Canada, Brenda Strong
Drama screened at the LA Asian Pacific Film Festival, Miami International Film Festival, ReelWorld Film Festival, Toronto International Film Festival (Winner of the Audience Choice Award) and distributed in NY, SF and LA (2008) 
Under Still Waters
Writer/Director: Carolyn Miller
Producers: Charlie Mason, Justin Moore-Lewy
Cast: Lake Bell, Clifton Collins Jr., Jason Clarke
Thriller screened at the Santa Barbara Film Festival & Newport Beach Film Festival, airing on IFC Films (2008)
Writers/Producers: David Hirshmann, Steven Weiss Smith
Director: Michael Feifer (Dracula's Guest, Boston Strangler: The Untold Story)
Cast: Sarah Thompson, David O'Donnell
Romantic comedy available on DVD (2008)
The Tattooist
Writers: Mathew Grainger, Jonathan King (Black Sheep)
Director: Peter Burger
Cast: Jason Behr
Thriller produced by the New Zealand Film Commission distributed in the US by Sony Pictures (2007)
Previous Experience
As a freelance consultant I have evaluated scripts submitted for development and financing to the New Zealand Film Commission and Screen Queensland and read entries for the Hollywood Gateway Script Competition (2001-2006) sponsored by Final Draft and the Writers Store helping to select the 2005 winner.
Prior to independent consulting I worked as a development executive developing features, network television series and network television movies at Unapix Films and Alliance Atlantis including several Hallmark Hall of Fame productions. I also have several years of experience on set working in production in Vancouver, BC on both studio features (Warner Bros., New Regency, Morgan Creek) and network television movies (CBS, ABC & FOX).
Oh and then there's that 21-hour live, televised telethon that got me started in this whole crazy business. But that's another story.